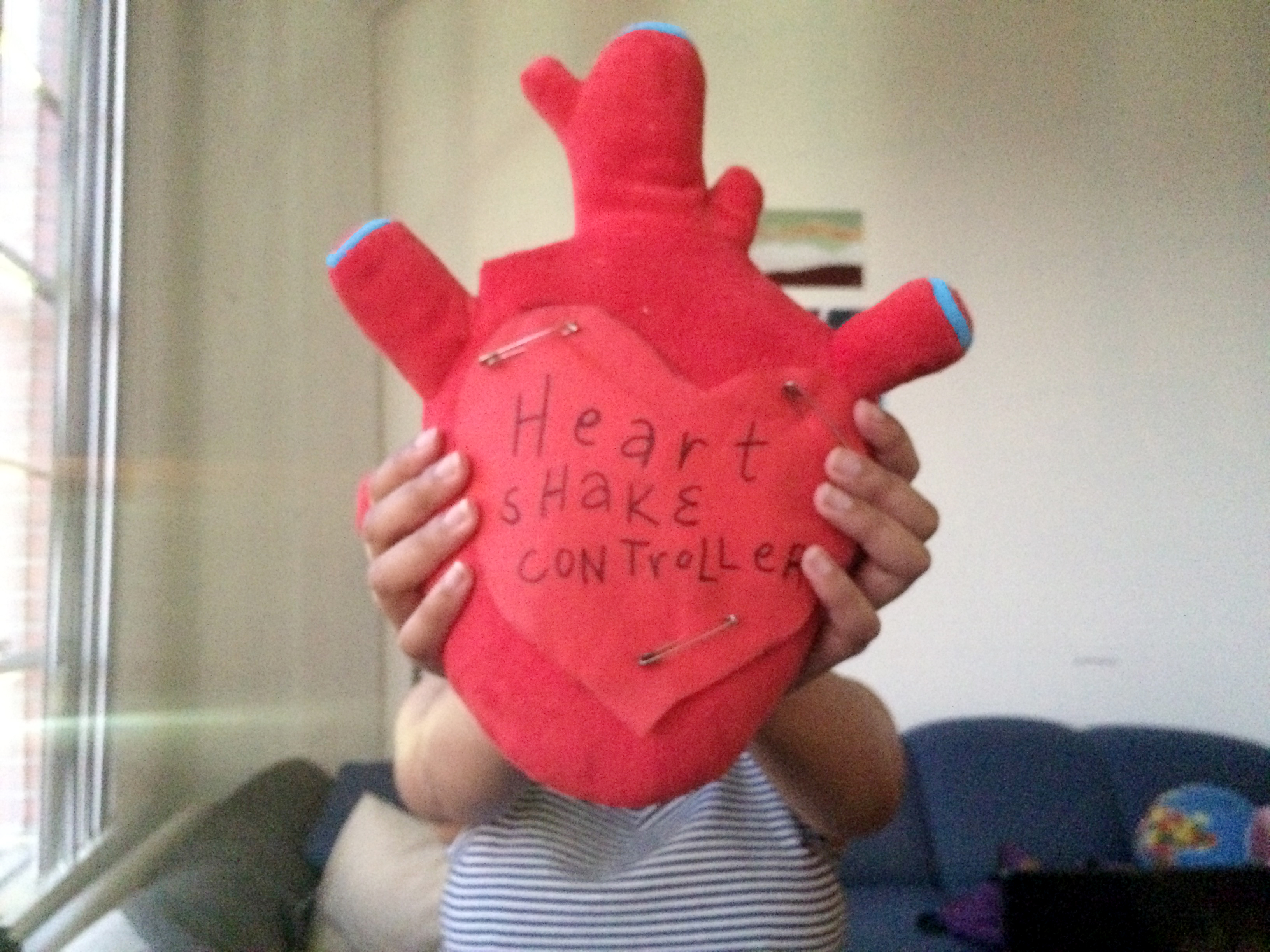 heart shake
A downloadable game for macOS
-- 4 alt ctrl game jam --
A short vignette-style game about the creator working through some sexuality stuffs by trying to punch her heart out.
A comically-anatomically-correct heart controller. Hooked up to some tinyduinos, this guy can detect shakes, punches, squeezes, and every other heart-breaking, anxiety-inducing, rib-crushing internal feeling.
Go through the game and proceed through the musings and journalings of how freakin' bisexual Dee is and how much that scares the shit out of her.
Remember, the game only progresses if you are self-punishing!
*~* Controller Demo Video! *~*
---
Music by Jared at https://soundcloud.com/jaredledoux
Art by jeff at http://tinymonsterstudios.com/
---
Interested in more details?
The Heart Shake Controller is:
A tinyduino processor board
A coin cell battery
A tinyduino accelerometer shield
Attached via the usb shield
A stuffed heart from an ex-lover from a few years ago (at the time, I operated on a very emotional level and the lover operated on a very logical level. I asked them if they could express themselves more outwardly and they gave me this stuffed anatomical heart)
A bunch of safety pins
a permanent black marker
some spare fabric
Download
Click download now to get access to the following files:
heart shake the game
16 MB